High-Profile Backers Pull Out Of Facebook Cryptocurrency Project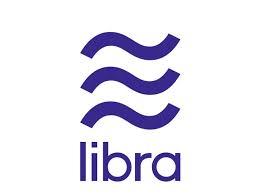 Facebook's foray into cryptocurrency hit a new obstacle as it was announced that major financial players including PayPal, Stripe, Visa and eBay have all pulled out of the project.
Libra, the project name for Facebook's grand plan to establish a single global currency, has been hit with problems over the last few months, though this withdrawal of major, established financial backers is likely to significantly reduce its likelihood of success.
Storm Clouds
The project itself has drawn major criticism, not only from those within the tech industry but from regulators, politicians and users of the social network, particularly in the United States.
Last week, storm clouds began appearing when PayPal formally removed itself from the project and it seems to have prompted others to do the same.
The companies released separate statements, all praising the concept of a globalized currency, but felt that it was not the kind of project they wanted to be involved in at this time.
However, none of the companies have ruled out working on the Libra project in the future. It is likely that Facebook will continue developing the project and exploring the potential ramifications it could have on the consumer.
Roll-out Plans
Facebook CEO Mark Zuckerberg is due to testify before a Congressional committee in Washington D.C. later this month about the Libra project and the company's plan for its roll-out.
This radical new concept is just the latest development around the use of cryptocurrency as a standard currency across the world.
Many critics believe that a digital currency would vastly increase instances of money laundering and other financial crimes as money would be easier to replicate than traditional paper or plastic notes or metal coins.
Politicians across the European Union, including representatives from France and Germany, have already stated that, should Libra be introduced onto the world stage, they would block its usage in member countries.
Libra is currently overseen by the Libra Association, a group of 28 companies and for-profits supporting the currency development.
Remaining members include the rideshare app Uber, telecoms specialist Vodafone, music streaming app Spotify and the luxury fashion retailer Farfetch.