Eat Out To Help Out Scheme Drives Down UK Inflation Rate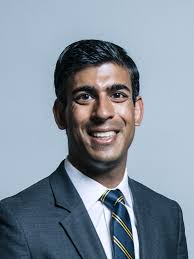 The UK's inflation rate has fallen sharply as the Eat Out to Help Out scheme pushed down restaurant prices. In August, the inflation rate was just 0.2%, which is a fifth of the recorded level in July and is also the lowest point for five years in the UK.
The inflation rate was also reduced thanks to the 15% cut to VAT rates for the hospitality sector, claims the Office for National Statistics (ONS).
Good News? Or Bad News?
Low inflation does have some benefits for the UK economy. With low inflation, the cost of goods and services rises at a slower rate and interest is often set at a lower rate. This can help buyers and those borrowing.
However, the effect does have a negative impact for savers, who will see the returns on their savings to be much smaller.
How Did The Eat Out To Help Out Scheme Help?
The eating out scheme, developed by the Government, ran during August on a Monday, Tuesday and Wednesday. It allowed those eating in a restaurant or cafe to claim 50% off their food up to the value of £10. The government was to reimburse the establishments.
According to the government, more than 100 million meals were claimed through the scheme. And due to competition, prices in the restaurants and cafes were on average 2.6% lower than they were in August last year.
This is the first time that they had seen a negative price change since the ONS started keeping records in 1989.
Not Just The Scheme Lowering Prices
The economy elsewhere had also meant prices had sharply decreased. The cost of clothing and footwear decreased sharply. So had prices related to travel and tourism as fewer people travelled across the country and abroad.
Conclusion: What Are The Long Term Implications?
The long term implications are yet unknown and as the future is uncertain with the UK entering a new phase of the Covid-19 pandemic, the economy of the UK could go either way.
The UK government also had to deal with a dispute with the EU over future trading plans even though the UK has recently signed a new trade deal with Japan.
But luckily, the Bank of England is reportedly in a great position. It has some flexibility to maintain a strong UK economy even as pandemic, Brexit and a loss in consumer confidence bites.