EasyJet Issues Profit Warning Amid Brexit Delays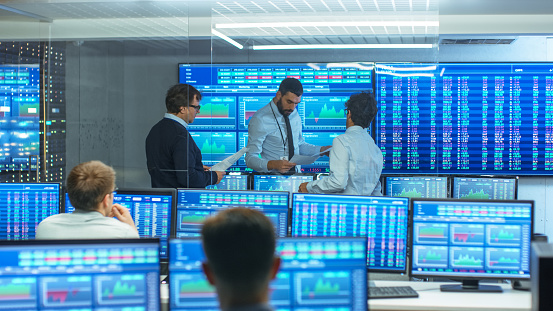 EasyJet has issued a profit warning for the second half of this year, blaming Brexit uncertainty and the increasing possibility of a 'no-deal' exit from the EU.
Johan Lundgren April Statement
EasyJet's chief executive Johan Lundgren told shareholders in April that the company has noticed a "softness" in the UK and Europe for the second half of the year thanks to "macroeconomic uncertainty and many unanswered questions surrounding Brexit . . . driving weaker customer demand".
Lundgren added that Brexit preparation has also led to higher costs at the airline. The firm has been investing in spare aircraft and extra crew in anticipation of post-Brexit disruption.
Rising fuel prices have also weighed heavily on its balance sheet, contributing to a 19 per cent rise in overall company costs for the first half of the year.
Meanwhile, revenue per seat was down by 7.4 per cent for the first half of this year.
Share Price Drop
Following the profit warning, EasyJet shares dropped by seven per cent, with some analysts stating that this represents an opportunity for bargain-seeking day traders.
"While the lowering of expectations for the second half is a negative for investors, it should be noted the CEO also pointed out recent government measures means it will be flying as usual after Brexit whatever the outcome," said Ian Forrest, investment research analyst at The Share Centre.
"While there was always likely to be some turbulence in the run-up to Brexit, the company's relatively strong balance sheet and opportunities for growth in Germany alongside a healthy dividend mean we continue to recommend the shares as a 'buy' for investors willing to accept a medium level of risk."
Wider Impact
EasyJet's profit warning had a knock-on effect on other companies in the aviation industry, with British Airways' parent firm IAG seeing its share price fall by two per cent in the wake of the announcement.
Analysts are now speculating that 2019 could be "a washout for the travel sector," as travellers take a 'wait and see' approach to Brexit.
"EasyJet's warning about softer ticket prices has sent shockwaves across the airline industry, adding to problems already voiced by tour operators and suggesting that 2019 could be a washout for the travel sector," said Hargreaves Lansdown analyst George Salmon. "If you're going to hand over a large sum of money for a trip abroad, you want to be reassured that the flight will actually happen and will take off as scheduled. At the moment travellers don't seem to have that reassurance."