China-US Trade Up 11.8%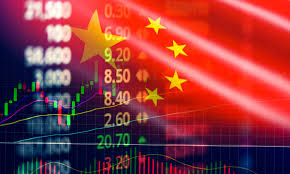 Data released by the Chinese customs on Sunday, August 7 showed that China-US trade rose by a huge 11.8% in the first seven months of the year. This demonstrates a ridged demand from the US for Chinese supplies despite worsening relations and economic concerns.
An Increase In China-US Trade
The 11.8% increase from January to July equates to 2.93 trillion yuan, or $433 billion. This is extremely good news for China as it offers an encouraging boost to their economy despite the struggles presented by the pandemic, which has caused a huge decline in global trading.
The Effect Of The Pandemic On China's Exports
The initial outbreak of the pandemic hugely affected China's trade and economy, resulting in a sharp decline in the export of Chinese goods that many countries so heavily depend on.
Since then, China has relied on its outbound shipments, providing a bright light for the country's economy in 2022 following the continuous lockdowns that left businesses in crisis.
Now, in the first seven months of this year, China's exports to the US rose 15.1% to 2.25 trillion yuan, and it also saw imports rise by 2.3% on last year.
This is likely due to an easing of pandemic control measures in the US, which has boosted demand for foreign products. The country's trade surplus with the US also expanded by 21.7 percent to 1.57 trillion yuan.
An executive member of the China Society for World Trade Organisation Studies stated:
"this showed that despite the tense political or strategic relations between the two countries, the integrated supply chain situation between China and US markets remains unchanged."
What Does This Mean For The Future?
Despite China-US relations showing signs of rapid deterioration after US House Speaker Nancy Pelosi's visit to Taiwan, recent measures are unlikely to impact trade.
As a result, we can expect to see even larger changes in China-US trading patterns in the second half of 2022.