Amazon Shakes Up The Food Retail Market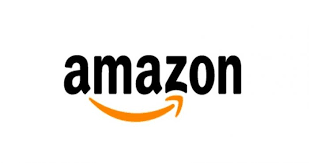 With online food sales almost doubling during the coronavirus pandemic, Amazon is driving competition with rapid expansion of its online grocery service. Amazon Fresh, the brand Amazon hopes will place pressure on popular rivals such as Ocado and Tesco, aims to serve millions of customers throughout the UK by the end of 2020.
Prime Benefit
Currently, subscribers to Amazon Prime in London and parts of the Home Counties can access the service for an additional fee, from which they can order fresh, chilled and frozen food.
However, in a move labelled as 'extremely significant' from retail analysts, Amazon is removing the fee for orders over £40 and serving a larger area, with ambitious plans for increasing the service to 'multiple cities' by the end of 2020.
The UK manager of Amazon Fresh, Russell Jones, said that this expansion was planned before the Covid-19 pandemic, as it was one of the fastest-growing areas of the Amazon brand since its launch in 2016.
The demand for groceries straight to your door has only been heightened further during the crisis, which saw supermarkets struggling to cope with demand.
Tight Online Margins
Despite this explosion in demand, many food retailers struggle to make a profit from online sales compared to their stores, and the continued growth of Amazon, thought to have over 15 million subscribers in the UK and known for quickly dominating markets, could be particularly disruptive.
It should be noted, however, that brand recognition for Amazon in terms of food is still very low in the UK, and there is a risk that the company may have underestimated the competitiveness of the UK grocery market and the brand loyalty Brits can have for their preferred supermarket.
Value is something particularly important to the market, having long been the focus of price wars between existing brands, and Amazon has so far offered groceries at a premium, working with independent, small suppliers.
This may not be enough to steal market share from value-focused brands such as Tesco and Aldi, but may prove to be a concern for upmarket grocers such as Waitrose, Ocado and M&S.
There are also concerns that while stock prices for Amazon have taken a 1.11% rise, overall costs as a result of the demands of Covid-19 have left operating income at break even and there could be longer term consequences as the pandemic continues.
It certainly seems that consumer behaviour may have permanently shifted when it comes to food retail, and the coming months may prove to be viciously competitive.