José Mourinho is a household name with two Champions League trophies under his belt, three Premier League titles, and a string of other domestic accolades. Well-known for performing in big moments, Mourinho has teamed up with XTB to launch a mindset course for traders.
New Mindset Course
Free to XTB account holders and delivered alongside a suite of analytical and educational content, traders can learn from one of football's greats on how to deal with stress and tackle challenges. Each element of the training module has introductory insights from Mourinho who highlights the synergies between football and investing.

The new Mindset course is available at the XTB trading academy. Aimed at beginners and seasoned traders, the course is split into three parts:
How to Cope With Pressure
How to Prepare for Success
How to Control Your Emotions
There are some clear overlaps between trading and football. Both require a careful approach to risk management, an ability to deal with stress, and a drive to succeed. That's why partnering with Mourinho to get his view on how to prepare for high-pressured situations made logical sense. Mourinho has managed some of the world's biggest football legends, including the egos that come with them.
Joshua Raymond, UK Brand Director at XTB, had this to say of the new training module: "When José Mourinho became XTB ambassador, we not only wanted to partner with a globally renowned sports icon, but also use his extensive experience as a football manager to create a unique value for our clients. In a matter of fact, numerous challenges he approaches in his work managing a football team are quite similar to ones every investor has to tackle. This is why we partner with José to create this special course using his approach and a winning mindset that we believe might be helpful for every investor".
About XTB
XTB is an award-winning FX and CFD broker established in 2004. As one of the largest stock exchange-listed brokers, XTB has an extensive client base with a presence in 13 countries. The broker offers leveraged trading on over 2,000 assets, from major currencies to precious metals, equities and cryptos.
XTB offers its powerful bespoke platform, xStation 5, which is available as a desktop download and on mobile devices. New joiners can choose between standard and professional accounts with industry-standard KYC checks to complete before they can start trading.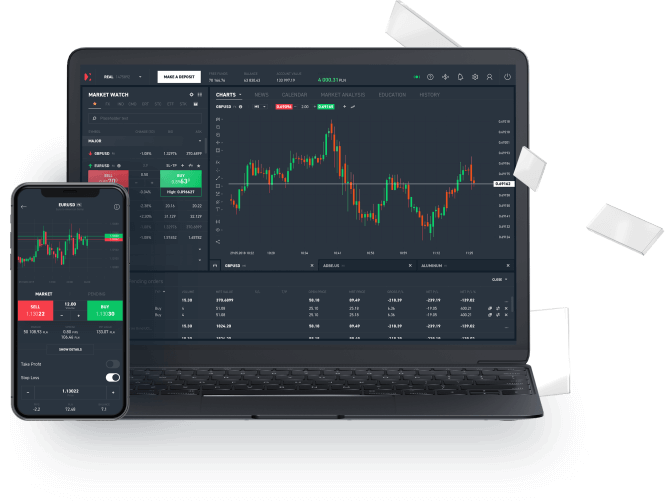 XTB is a leading global trading brand offering a user-friendly investing experience and a host of training content for beginners. The broker's latest Mindset course with José Mourinho will prove popular with football fans, in particular, though the tips and content are also relevant for all active traders.