Position Trading
Position trading is a popular strategy among forex traders for its low maintenance benefits. Nonetheless, position trading is not suitable for everyone and can involve risk. Before you open an account and start investing, see our position trading definition below along with a detailed guide on implementing your own system. We also explore the position trading vs swing or day trading comparison to help you decide which strategy is right for you.
Brokers
#1 - Forex.com
Forex.com boasts a global reputation with multiple awards and 20+ years experience. Regulated in the US, EU, UK and Canada they provide a huge range of markets, not just forex, and offer competitive fees on a cutting-edge platform. The brand also provides a suite of additional tools, from performance analytics and SMART Signals to advanced charts and strategy builders.
"Forex.com is an excellent broker for forex traders with over 80 currency pairs, tight spreads, low commissions and powerful platforms. The brand is also heavily regulated while its parent company is listed on the NASDAQ, giving it a high trust score."

- DayTrading Review Team
Instruments: Forex, Spot Metals
Regulator: NFA, CFTC
Platforms: MT4, MT5, TradingView, eSignal, AutoChartist, TradingCentral
Min. Deposit: $100
Min. Trade: 0.01 Lots
Leverage: 1:50
Forex Trading
Forex.com is a leading FX broker. The brand offers a wide range of currency pairs and some of the lowest fees in the industry. Spreads on the EUR/USD come in as low as 0.0 with a $7 commission per $100k.
Stocks Trading
Forex.com offers access to thousands of US, EU and UK stocks, with spreads of just 1 point. Speculate on household names as well as new IPOs. US stocks are available from just 1.8 cents per share.
Pros
Free demo account for prospective traders
Respected and trusted broker overseen by tier-one regulators including the US SEC
Fast execution speed of less than 1 second
Cons
Investment offering varies between countries
No copy trading platform
$15 monthly inactivity fee
#2 - eToro USA
eToro is a social investing platform that offers stocks, ETFs, options, and crypto. The broker is well-known for its user-friendly community-centred platform and competitive fees. With FINRA and SIPC oversight and millions of users across the world, this brand is highly respected. eToro securities trading is offered by eToro USA Securities, Inc.
"eToro is a top pick for users looking for social investing and copy trading. With a low deposit, zero commissions and an intuitive platform, the broker will meet the needs of newer traders."

- DayTrading Review Team
Instruments: Stocks, Options, ETFs, Crypto
Regulator: SEC, FINRA
Platforms: Own
Min. Deposit: $10
Min. Trade: $10
Stocks Trading
Trade popular US stocks and ETFs with zero commissions while fractional shares and options are also available. The eToro Academy and excellent market research are also huge bonuses for newer investors.
Crypto Trading
eToro US leads the way in cryptocurrency trading. 1% fee for buying or selling crypto added to the spread (from 0.75% for BTC), with their own wallet service and the largest number of cryptos to trade in the market. eToro copy trading is only for cryptos. Crypto asset investing is highly volatile and unregulated. No consumer protection. Tax on profits may apply.
Pros
The $10 minimum deposit and straightforward account opening process means beginners can get started quickly
A free demo account means new users and prospective traders can try the broker risk-free
eToro USA Securities is a trustworthy, SEC-regulated broker that is a member of FINRA and SIPC
Cons
No MetaTrader 4 platform integration
Narrower range of instruments than some competitors
#3 - NinjaTrader
NinjaTrader is a US-headquartered and regulated brokerage that specializes in futures trading. There are three pricing plans to suit different needs and budgets, as well as ultra-low margins on popular contracts. The brand's award-winning charting software and trading platform also offers a high-degree of customization and superb technical analysis features.
"We recommend NinjaTrader for high-volume futures traders looking for low fees and premium analysis tools."

- DayTrading Review Team
Instruments: Forex, Stocks, Options, Commodities, Futures, Crypto
Regulator: NFA, CFTC
Platforms: eSignal
Min. Deposit: $50
Min. Trade: 0.01 Lots
Leverage: 1:50
Forex Trading
NinjaTrader supports the trading of popular currencies including the EUR/USD. The trading software also offers unique features tailored to forex trading, including specific order and market windows.
Stocks Trading
Stocks can be traded by connecting the NinjaTrader platform to supporting brokers. You can then take positions on large public companies and household names via advanced trading software.
Crypto Trading
Trade micro Bitcoin futures with low fees and leading charting tools. Get exposure to Bitcoin through CME Group's centralized exchange with robust risk management tools.
Pros
Industry-leading futures broker with multiple awards
Widely respected and heavily authorized by the NFA and CFTC
Excellent trading software for active users with bespoke widgets and indicators
Cons
Non forex and futures trading requires signing up with partner brokers
Premium platform tools come with an extra charge
Withdrawal fee on some funding methods
#4 - OANDA US
OANDA is a popular brand offering exceptional execution, low deposit requirements and advanced charting and trading platform features. The top-rated brand has over 25 years of experience and is regulated by trusted agencies, including the NFA/CFTC. Around the clock support is available, alongside flexible contract sizes and automated trade executions.
"We recommend OANDA for US traders seeking a user-friendly platform with premium market research and a straightforward joining process. OANDA is a particularly good pick if you want a heavily regulated broker with a secure trading environment."

- DayTrading Review Team
Instruments: Forex, Crypto
Regulator: NFA, CFTC
Platforms: MT4, TradingView, AutoChartist
Min. Deposit: $0
Min. Trade: 0.01 Lots
Leverage: 1:50
Forex Trading
OANDA offers 68 forex pairs, more than many alternatives. The broker's in-house platform also offers impressive execution speeds and a suite of advanced charting and analysis tools.
Crypto Trading
Speculate on the world's biggest cryptos by market cap. Commissions are lower than many peers starting at 0.25%. Clients can spot trade cryptocurrencies on Paxos's itBit exchange through the OANDA platform via OANDA's partnership with Paxos. Users can trade digital currencies in a few taps through the iOS and Android mobile app.
Pros
Feature-rich app with 50 indicators, 11 drawing tools and 9 charting styles
Industry-leading platforms including MT4 and TradingView
US clients accepted
Cons
Customer support not available on the weekend
#5 - Kwakol Markets
Kwakol Markets is a Nigerian headquartered broker with strong regulatory oversight in Australia and Canada. A great selection of asset classes are available, including synthetic products that simulate realistic market activity. Clients can trade on the MT4, MT5 and cTrader platforms, as well as a copy trading solution whereby a fee is only paid on profitable trades.
"Kwakol Markets is a good option for newer traders with a dedicated learning academy, copy trading and a choice of reliable platforms. New clients can also sign up and start trading in four straightforward steps."

- DayTrading Review Team
Instruments: CFDs, Forex, Stocks, Indices, Commodities, Crypto
Regulator: ASIC, FINTRAC
Platforms: MT4, MT5, AutoChartist
Min. Deposit: $1
Min. Trade: 0.01 Lots
Leverage: 1:1000
CFD Trading
CFDs are available on a breath of underlying assets, including stocks, indices, commodities, forex and cryptos. High leverage up to 1:500 is available alongside a 0.01 minimum lot size and award-winning software. For the tightest spreads from 0 pips, opt for the Premium account.
Forex Trading
Kwakol Markets offers a wider range of forex pairs than most competitors, with 90+ assets available. Users get fast execution speeds through the ECN model and competitive spreads. On the negative side, not all currency pairs are available on MT4.
Stocks Trading
Trade stocks with zero commissions and ultra-fast trade executions. Clients get exposure to US, EU, Asian and Russian stock markets on both the MT4 and MT5 platforms. Stocks are available as CFDs, so users will not own the underlying shares.
Crypto Trading
Trade cryptos against fiat currencies, other cryptocurrencies and metals like gold. This separates the broker from many alternatives that only offer cryptos paired with the USD. High leverage up to 1:20 on cryptos is available, plus support for Expert Advisors and copy trading.
Pros
Demo account available
Excellent market analysis tools
High leverage up to 1:500
Cons
Regional restrictions in certain countries
Lack of deposit and withdrawal methods
High deposits for premium features
What Is Position Trading?
Position trading aims to generate profits by holding an investment for the longer term, in the hope that the value of the asset will appreciate. As such, the position trader will generally focus less on short-term price movements and daily fundamentals (which would normally be attributed to day trading).
Position trading is often associated with some other forms of financial market trading. If we look at position trading vs trend following, for example, both options actually refer to the same thing. Position traders are trend followers, meaning that once a trend starts, traders believe it is likely to continue in the long term. This also explains why position trading vs momentum trading are often used together.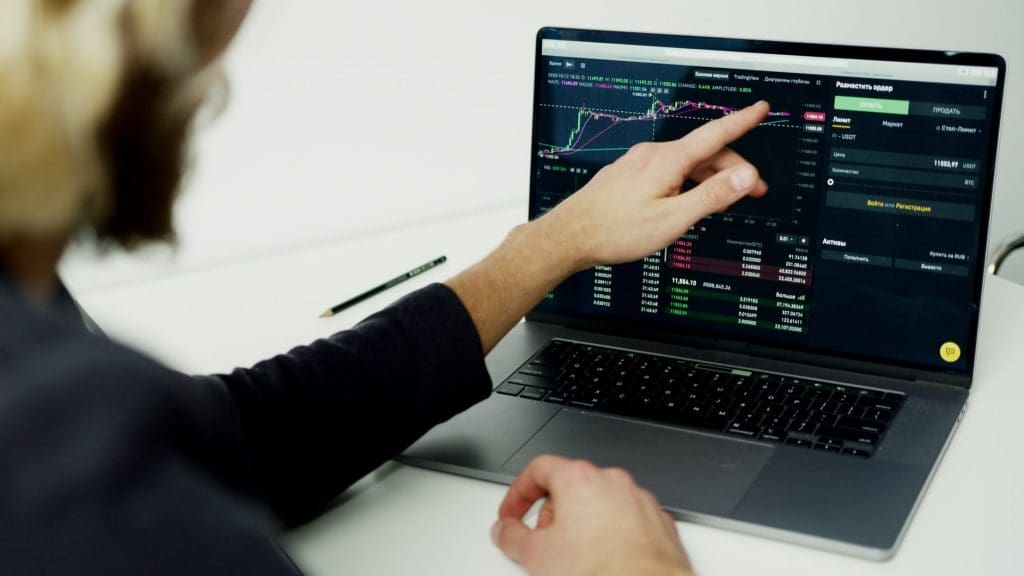 Position trading vs buy-and-hold investing are also both similar, though the main difference is that the latter involves holding a trading move for even longer than in the former. This is usually with the aim of working towards a long-term objective, such as retirement.
Position trading is popular for all asset classes, including forex, stocks, commodities, futures and even cryptocurrency such as Bitcoin. Position traders also typically use a mix of technical and fundamental analysis in their strategy.
We'll cover the basics of some technical strategies later on, along with a detailed explanation on how to start position trading. First, let's look at the key pros and cons of position trading.
Benefits Of Position Trading
Position trading can come with several benefits, particularly for beginners looking to take their first step in the forex market or those who don't have much time to dedicate to trading.
Profit potential – Traders tend to hold larger positions for a longer period of time, which means there can be a greater potential for profit if the trend moves in your favour.
Comparatively less risk – If you take position trading vs swing, scalping or day trading, there is generally less risk involved with the former. This is because you are placing fewer trades.
Low maintenance & stress – Position trading is typically defined as a low maintenance and low-stress strategy compared to other forms of trading. This means that many traders can easily have a full-time job alongside trading.
Capitalise on substantial trends – Position traders have the opportunity to capitalise on large and long-term market trends.
Drawbacks Of Position Trading
Regardless of experience level or what you're trading, there are some drawbacks that may score position trading lower than other strategies.
Low win rate – Position trading involves placing fewer trades, which in effect means that that the win rate is generally much lower than other types of trading.
Risk of trend reversals – After a considerable period of stability, the possibility of a trend reversal increases. Whether you're following forex or commodities, these trading opportunities can often be missed.
Best for bull markets – Position trading only really suits bull rather than bear markets, whilst sideways trends are usually better for day trading. This potentially limits what assets can be traded consistently with this strategy.
Position Trading Strategies
There are several setups you can use when position trading on weekly, monthly or yearly charts. Note that the below examples won't suit everyone and you may need to explore other tools when building your position trading strategy, such as moving averages. It's also important to complement any system with appropriate fundamental analysis and market knowledge.
Support & Resistance Strategy
As one of the most popular position trading strategies, the support and resistance method helps traders to identify which direction an asset is likely to move. Traders will then either go long when prices increase or short when prices decline.
The support level represents the price that an asset usually does not drop below, as buyers are purchasing at this level. Conversely, the resistance level represents the point buyers stop purchasing and the price, therefore, stops rising.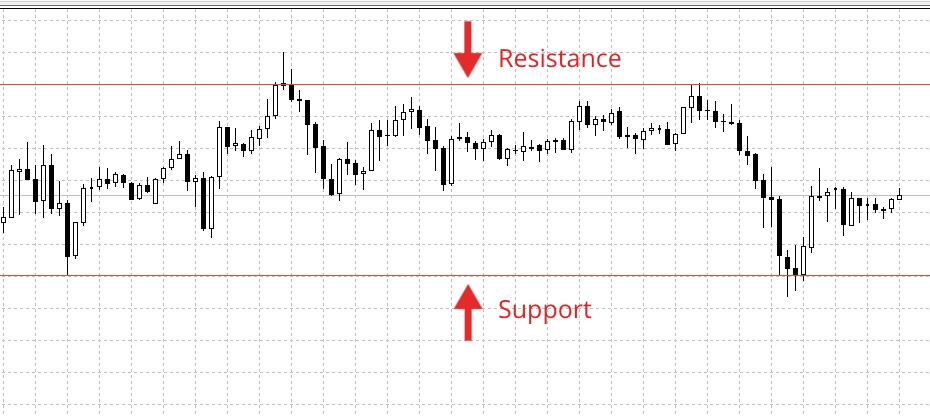 Nonetheless, if the price breaks above resistance, this suggests a period of higher highs and vice versa if it breaks below support. S & R levels are therefore essential for analysing long-term patterns, when taking into consideration historical prices, previous levels of S & R and technical indicators.
Breakout Strategy
As mentioned above, support and resistance levels can be used to identify breakouts in a trend. If the price breaks above resistance or below support, this usually indicates a new trend, where traders will open a long position for the former and a short position for the latter.
Breakouts are an important trading strategy because they are a good example of likely increased volatility. We can then take advantage of this volatility by joining the new trend as it begins. Some traders may use two trend lines acting as support and resistance, which can form triangle shapes or wedges.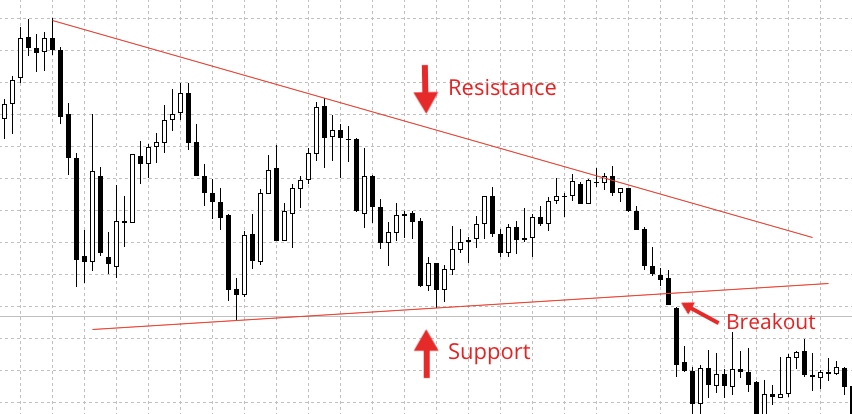 If the market works its way into a wedge pattern, then traders should expect that the trend will break. If the wedge support is broken, it then becomes the new resistance. This can create the ideal opportunity to enter a short position. Make sure to place your stop loss above or below the breakout candle, at a minimum.
Pullback & Retracement Strategy
A pullback (or retracement) occurs when there is a temporary drop or reversal in an upward trend. Traders can capitalise on these small movements, by buying low and selling high as soon as the asset price moves out of the pullback and continues on the upward trend again.
To avoid confusion with a reversal, which is a long-term or permanent deviation of the trend, you can implement a Fibonacci retracement. The Fibonacci tool will help you determine when to open or close a position.
As you can see below, trading using Fibonacci retracements is represented by six lines on the price chart, initially at 100%, 50% and 0%. Three additional lines will then be drawn at 61.8%, 38.2% and 23.6%, which create the 'golden ratio' at which you can identify S & R levels.

Typically, if the market drops back to 38.2% of the previous rise, traders will see if any buyers come in. If the level gets broken, then it is expected that the 50% line will be the next target. If the market rides through the 50%, traders will check if the market stops declining when it has retraced 61.8% of the previous move. Thus, if the price breaks through the 61.8% level, then the market is moving back to where it started.
How To Start Position Trading
Now that we've provided some introductory descriptions of popular trading methods, you may be ready to find a good broker and implement your own strategy. You can follow our detailed guide below on how to start position trading but it's worth listing your key priorities and requirements beforehand.
1. Find A Broker
There are several things you'll need to look for in a good broker, including what platforms are offered and the fees you might be paying. This might include any trading commissions charged on each trade but make sure you're also accounting for any deposit or withdrawal fees.
Security and licensing are also essential. A regulated business will ensure that your trading funds are segregated, insured and provide negative balance protection to safeguard your positions. AvaTrade, for example, is regulated in multiple jurisdictions including in the UK, Australia and Japan.
Beginners and experienced traders will also benefit from a range of information resources, training tools, course books and tutorials. eToro is an excellent choice for beginners with its user-friendly platform and vast selection of educational materials and tips.
Some trader forums can also be helpful, where you can get advice on anything from account report features, to how to close a short position. Trading 212, for example, offers an excellent community forum.
2. Choose A Market
Once you've chosen your broker, it's recommended that you take advantage of any demo accounts on offer. This will allow you to browse the trading platforms and practice your strategies without risking your money.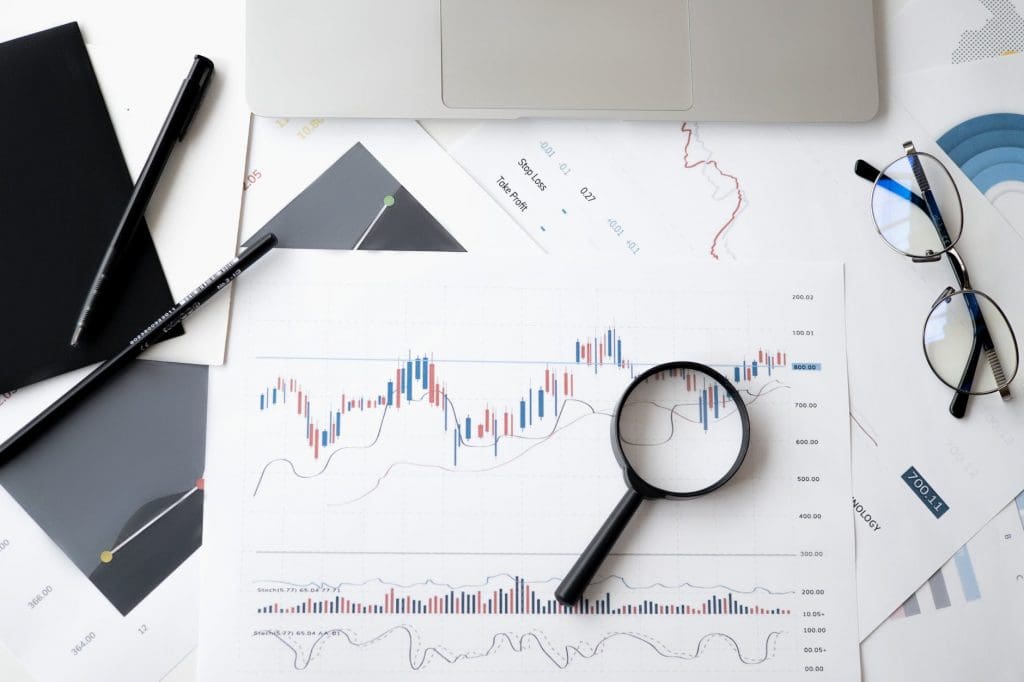 You can also use it to determine which markets you'd like to start position trading. Beginners might opt for popular liquid markets, such as major forex pairs, though you can position trade a wide range of assets on most platforms.
3. Fund Your Account
To start trading, you'll need to fund your account using one of the payment methods offered by your investing company. Note that there may be a minimum initial payment required, though this is fairly reasonable at most regulated brokers.
Today, brokers typically offer a good selection of payment methods, including bank wire, credit card, or e-wallets such as Skrill or Neteller. Note that these tend to vary depending on your jurisdiction and/or account currency.
4. Implement Your Strategy
You can now start implementing your position trading strategy straight away. Most forex platforms should offer a range of technical analysis tools and fundamental resources via desktop and mobile apps. The MetaTrader platforms, for example, offer an advanced suite of technical indicators and graphical objects, plus multiple timeframes and chart types.
For traders who prefer algorithm-based strategies, it's also worth looking out for trading bots or automated signals. An economic calendar is also a useful tool for most trading strategies, as it allows you to keep on top of major news events that could affect the price of the asset.
Other resources might also be helpful for expanding your knowledge of core position trading strategies. This could include strategy management books, such as Trading For Dummies, or online books available via PDF. Some third-party sources can also be helpful, including YouTube and TradingView or expert trader blogs such as Rayner Teo.
5. Use Risk Management
It's vital that you always implement risk management rules and position size calculators, whatever long or short strategy you use. Any trading strategy can be vulnerable to unpredictable market swings, so always work out your risk profile before opening a trade.
Position sizing refers to the number of trading units you can invest in a security and is determined using a calculator or formula. Some brokers will provide these options within your trading account.
Final Word On Position Trading
Position trading can be fairly straight-forward, though mastering the strategy will require some thorough knowledge of the markets and sound technical analysis skills. If you decide to start position trading, bear in mind the pros and cons and use our guide above as a starting point. Always apply risk management rules to your short and long trades and don't forget to practice in a demo trading account before depositing your cash.
FAQ
What Is Position Trading?
The definition of position trading is when traders hold an investment for a long period of time with the expectation that the asset will rise in value. Position traders will focus on long-term price moves by analysing trends and fundamental events.
What Is A Position Trading Firm?
A position trading firm, or broker, is a company that provides a range of financial instruments that can be traded using a trading platform. The firm will charge a fee in the form of a spread markup or commission on each trade.
Is Position Trading Legal?
Yes, position trading is a legal form of trading. However, always ensure you are trading with a safe and regulated broker, in order to keep your funds secure. You may need to check with your local jurisdiction for any restrictions on trading.
Is Position Trading Profitable?
Position trading can generate good returns if using an effective and reliable strategy. However, not all strategies work for everyone and trading of any kind comes with risk. It's worth practising a few strategies within a demo account before committing real money.
Is Position Trading Suitable For Beginners?
Yes, position trading can be a good strategy for beginners just starting out in the financial markets. Position trading is less time-intensive and stressful than other forms of trading, but always make sure your positions are protected by your risk management strategies.