Sainsbury And Asda Merger Hits Choppy Waters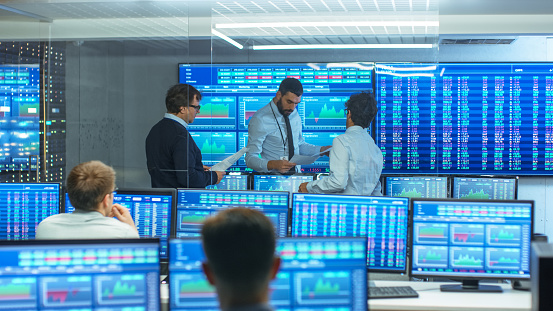 Plans for a tie-up between the UK's second and third largest supermarkets, Sainsbury's and Asda look to be heading into trouble. Initial findings from the UK's Competitions and Markets Authority have suggested that the regulator will block the merger between the two giants on competition grounds. Nevertheless, the two operators have quickly moved to put in place assurances that they hope will convince the CMA to let the merger go forward.
Less Dominant
The supermarkets' argument revolves around changes that they claim are happening in the industry. The entry to the market of Aldi and Lidl and the continued growth of high-end retailer Waitrose mean that the UK supermarket sector is less dominated by the 'big four' than it once was.
In addition, there is the rise of online shopping, which has allowed newcomer Ocado to enter the market and the constant threat of Amazon opening up a fresh food delivery operation in the UK.
Furthermore, the supermarkets claim that they operate in different sectors of the market. Sainsbury's has a significant high-street and convenience store operation which operates under the Sainsbury's Local brand and Asda has a number of enormous hypermarkets, selling food alongside a huge range of general merchandise, which formerly operated under the Asda Wal-Mart Supercentre brand.
Price Cuts Promise
In a final attempt to convince the regulator to let them push ahead, the supermarkets have committed to £1 billion of price cuts in the event of a merger, imposing a limit on the cost of fuel from their petrol stations and selling up to 150 stores which currently sit in close proximity.
Despite all this, it looks like regulatory objections, particularly those from suppliers, will be hard to overcome. A merger would also put Morrisons, the fourth-place player in the sector at serious risk from being squeezed out by the giant Tesco and a merger Sainsbury's and Asda operation.
The CMA is expected to announce its final decision in the next few months. While Sainsbury's and Asda would have the right to appeal, few merger attempts survive an initial rejection from the CMA.