Pubs, Retail And Travel Stocks In England Fall Dramatically Due To Looming Lockdown 2.0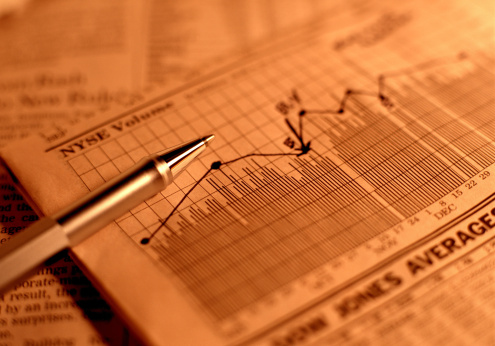 Despite the increase to Coronavirus restrictions across England last week, the FTSE 100 managed to recover some ground.
However, since Boris Johnson's announcement of a second England lockdown, stocks have once again plummeted.
Travel and aviation shares have seen the biggest difficulties, with Ryanair confirming the extent of their financial suffering. EasyJet has also retreated by as much as 6%.
Non-Essential Retailers
Fashion retailers, who will be deemed non-essential and will therefore be forced to close their England stores from Thursday, have also been targeted.
JD Sports and Next are two examples that have taken some of the biggest hits, while Primark has also warned of a £385 million hit across Europe.
Primark offers no online version of their business, meaning they are experiencing a huge loss thanks to the closure of their stores.
Non-essential retail will be forced to close until 2nd December 2020, but there is no way to know whether this date will be pushed back.
Positives For Some
In comparison, the retail sector that is deemed to be essential, for example, supermarkets, are seeing an increase in their shares.
Some obvious examples are Ocado, Sainsbury's and Tesco.
Ocado has seen the largest stock gains, with an increase of over 8%. Since the beginning of its grocery delivery partnership with Marks & Spencer, they have been seeing strong sales.
According to the business, shoppers have continued to buy their products online.
They have also announced their acquisition of a couple of robotics companies – Kindred Systems and Haddington Dynamic – in an attempt to widen their warehouse technologies.
The company will pay a combined price of £222 million for these partnerships.
Just Eat Takeaway has seen a rise in its stocks this week, while JD Wetherspoon pub groups have joined the fallers.
The Prime Minister announced that the government would be extending the furlough scheme until 2nd December when the lockdown is expected to end.
However, various business groups have warned that despite this, companies will continue to face financial disaster from another month of reduced or no earnings.
According to Dr Adam Marshall, BCC Director General;
"There is no getting around the fact that these new restrictions will be a devastating blow to business communities who have done everything in their power to adapt and operate safely."