Why Oracle Could Outbid Microsoft And Twitter For TikTok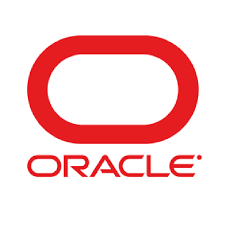 For short term investors looking to generate a quick profit, buying stock in American software company Oracle Corporation has to be at the top of the list. Since they made it known they are in the running to purchase the social media app TikTok, their stock has risen by 10% since mid-August.
It has come to light recently that Larry Ellison, one of the co-founders of Oracle, has hitherto held some preliminary talks with ByteDance, TikTok's parent company over the sale of the app's businesses in the USA, Australia, Canada and New Zealand.
A Credible Alternative
Inside sources have stated that Oracle's recent entry into the bidding war will provide TikTok's owners with a credible alternative to the other two major bidders Twitter and Microsoft, who have the only two firm bids on the table at the moment.
Oracle has the edge in several departments
With Ellison perceived to be a big admirer of the current US government, Oracle's bid has already received the backing of President Donald Trump.
Another advantage that Oracle can offer is their Cloud Infrastructure unit, which currently is able to comfortably store the data produced by TikTok's 100 million current US-based users.
As of November 2019, Oracle Corporation was ranked 8th in the United States in terms of cash flow with $35.7 billion, so the acquisition of TikTok is unquestionably within their financial capabilities.
Oracle's interest in purchasing TikTok has also helped their share price to survive the recent downturn in tech industry stock prices. On Thursday 3 September, the majority of tech stocks fell by more than 5% due to a market correction, yet Oracle's stock was able to weather the storm to rally to a one-year high of $59.40.
They currently have a majority rating of 'hold'.
This is good news with as many as 86% of all currently open IG client accounts on the Oracle counter presently showing a long buy position, which indicates they expect Oracle's stock price to increase even further in the near future. This is echoed on Wall Street with over 50% of brokers also rating Oracle as 'hold'.