Oil Prices Rise As Russia-Ukraine Peace Talks Stall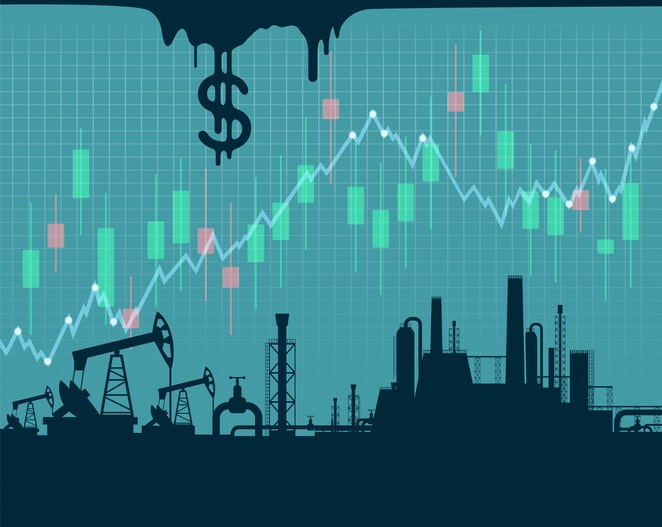 Oil prices rose considerably last week, increasing again following declines after international suppliers agreed in principle to increase production. Brent futures rose upwards of $2.40 with prices exceeding $109 per barrel at the time of writing.
Conflict-Driven Volatility
Market analysts believe that the latest round of volatility is the result of changes in peace talks. Early on Wednesday morning, Ukrainian president Volodymyr Zelensky said that progress was more "realistic," suggesting that Russian negotiators may be backing down from some of the more extreme demands that they have made since February 24.
Traders are waiting for more clues as to which way the oil price may go.
Limited supplies following Russian sanctions combined with inflation are expected to push global oil prices higher. However, increased risk of recession in countries, such as Germany and, of course, Russia itself, may prevent the extreme rises that some had forecast.
Dollar Strength May Blunt Brent Rise
The strength of the dollar is a key consideration too.
Observers believe that the U.S. Federal Reserve will adopt a more hawkish monetary policy in the months ahead, encouraging a flight of capital from countries in Western Europe to the other side of the Atlantic. This action may cause oil prices to fall, at least in dollar terms.
The Federal Reserve is hosting a two-day policy meeting starting Wednesday to address the current soaring inflation issue.
Rising interest rates, it believes, would make the greenback more expensive versus those holding other currencies. Using petrodollars to trade oil would then have a negative impact on global prices and would also improve the U.S. terms of trade, allowing it to better weather the current oil shock.
Rollercoaster Oil Prices
Oil fell below $100 a barrel last Tuesday (15th) for the first time since the Russian conflict in Ukraine started on February 24. Since Brent reached highs on March 7, it has fallen by more than $40 a barrel, suggesting renewed confidence in stabilizing prices going forward.
However, the current oil price is contingent on slowing demand from China, the second-highest oil consumer in the world. Should demand continue to taper off and the dollar strengthens, we could see further falls back to pre-conflict levels over the coming weeks.