March Cryptocurrency markets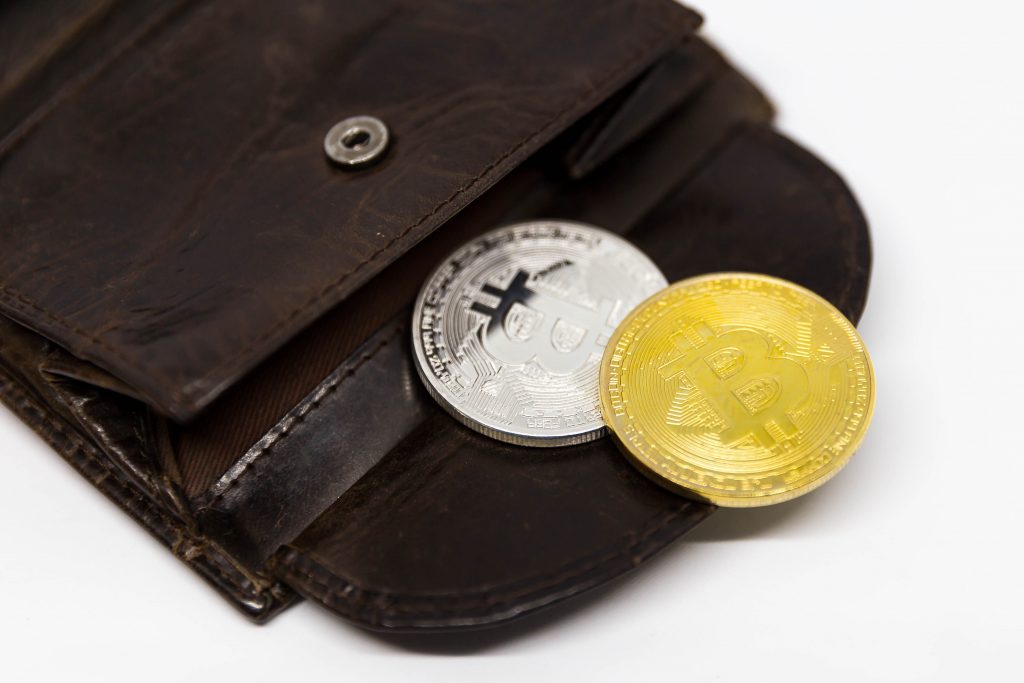 There has been a sharp dive in the value of all cryptocurrencies recently. Hacking attacks and lack of political backing in cyber currency have been the main cause of this loss in value. Taking advantage of the price of Bitcoin chains has proven fruitful for several investors. However, things are starting to pick up, with the top few coin types starting to rise again. There has been a number of "Bull Runs". In particular, China-based coin Neo has risen in price. After the market dip, Neo went up 18%.
Corporate Interest
This increase in the value of cryptocurrencies is likely due to new backing by financial and corporate institutions.
Circle, a cryptocurrency-based financial firm, was recently given backing by Goldman Sachs. This shows major financial institutions are looking to Bitcoin economics as an opportunity. What's more, government regulation of cryptocurrency is of increasing interest for several nations. Corporations have also recognised that blockchain currency has future potential, and Samsung is rumoured to be announcing a partnership with Electroneum within the week.
These developments are likely the reason for the sudden resurgence in the value of cryptocurrencies in the market.
NEO Live chart
Crypto Pecking Order
Ethereum was formerly the second highest value coin on the market. However, it has now been succeeded by Bitcoin Cash. As of writing, Bitcoin still reigns over all other cryptocurrencies with a price of over $10,600. Bitcoin Cash tails behind it at $1,200+. Ethereum, meanwhile, has been lowered to third place with a current price of $870.
After this week's Neo "bull run", crypto investors have debated which lesser-known cryptocurrencies will soon rise in value. The most discussed coins that are now cheap to buy are NEM, ICON, Ethos, Substratum, High Performance Blockchain, Theta Token and Internet Node Token.
Crypto experts are investing heavily in these seven coins in anticipation of a bull run on one or all of them. Substratum, in particular, is likely to rise in price due to its popularity. Experts believe its decentralised system of commerce will revolutionise the way cryptocurrency transactions are applied in the future. This is debatable; however, the buzz from this debate could make Substratum rise in value.
---
Cryptocurrency Brokers
#1 - eToro USA
eToro US leads the way in cryptocurrency trading. 1% fee for buying or selling crypto added to the spread (from 0.75% for BTC), with their own wallet service and the largest number of cryptos to trade in the market. eToro copy trading is only for cryptos. Crypto asset investing is highly volatile and unregulated. No consumer protection. Tax on profits may apply.
"eToro is a top pick for users looking for social investing and copy trading. With a low deposit, zero commissions and an intuitive platform, the broker will meet the needs of newer traders."

- DayTrading Review Team
Crypto Spread: BTC 0.75%
Crypto Lending: No
Platforms: Own
Crypto Staking: No
Minimum Deposit: $10
Regulator: SEC, FINRA
eToro USA Crypto Coins
eToro USA offers trading on at least 26 crypto coins: AAVE, ALGO, BAT, BCH, BTC, COMP, DASH, DOGE, ENJ, EOS, ETC, ETH, FLR, LINK, LTC, MANA, MATIC, MIOTA, MKR, NEO, SHIBxM, UNI, XLM, XTZ, YFI, ZEC
Stocks Trading
Trade popular US stocks and ETFs with zero commissions while fractional shares and options are also available. The eToro Academy and excellent market research are also huge bonuses for newer investors.
About eToro USA
eToro is a social investing platform that offers stocks, ETFs, options, and crypto. The broker is well-known for its user-friendly community-centred platform and competitive fees. With FINRA and SIPC oversight and millions of users across the world, this brand is highly respected. eToro securities trading is offered by eToro USA Securities, Inc.
Pros
The $10 minimum deposit and straightforward account opening process means beginners can get started quickly
The online broker offers an intuitive social investment network with straightforward copy trading on cryptos
A free demo account means new users and prospective traders can try the broker risk-free
Cons
Narrower range of instruments than some competitors
No MetaTrader 4 platform integration
#2 - NinjaTrader
Trade micro Bitcoin futures with low fees and leading charting tools. Get exposure to Bitcoin through CME Group's centralized exchange with robust risk management tools.
"We recommend NinjaTrader for high-volume futures traders looking for low fees and premium analysis tools."

- DayTrading Review Team
Crypto Spread: Floating
Crypto Lending: No
Platforms: eSignal
Crypto Staking: No
Minimum Deposit: $50
Regulator: NFA, CFTC
NinjaTrader Crypto Coins
NinjaTrader offers trading on at least 1 crypto coin: BTC
Forex Trading
NinjaTrader supports the trading of popular currencies including the EUR/USD. The trading software also offers unique features tailored to forex trading, including specific order and market windows.
Stocks Trading
Stocks can be traded by connecting the NinjaTrader platform to supporting brokers. You can then take positions on large public companies and household names via advanced trading software.
About NinjaTrader
NinjaTrader is a US-headquartered and regulated brokerage that specializes in futures trading. There are three pricing plans to suit different needs and budgets, as well as ultra-low margins on popular contracts. The brand's award-winning charting software and trading platform also offers a high-degree of customization and superb technical analysis features.
Pros
Widely respected and heavily authorized by the NFA and CFTC
Easy account opening that takes a few minutes
Excellent trading software for active users with bespoke widgets and indicators
Cons
Non forex and futures trading requires signing up with partner brokers
Withdrawal fee on some funding methods
Premium platform tools come with an extra charge
#3 - OANDA US
Speculate on the world's biggest cryptos by market cap. Commissions are lower than many peers starting at 0.25%. Clients can spot trade cryptocurrencies on Paxos's itBit exchange through the OANDA platform via OANDA's partnership with Paxos. Users can trade digital currencies in a few taps through the iOS and Android mobile app.
"We recommend OANDA for US traders seeking a user-friendly platform with premium market research and a straightforward joining process. OANDA is a particularly good pick if you want a heavily regulated broker with a secure trading environment."

- DayTrading Review Team
Crypto Spread: $100
Crypto Lending: No
Platforms: MT4, TradingView, AutoChartist
Crypto Staking: No
Minimum Deposit: $0
Regulator: NFA, CFTC
OANDA US Crypto Coins
OANDA US offers trading on at least 8 crypto coins: AAVE, BCH, BTC, ETH, LINK, LTC, PAXG, UNI
Forex Trading
OANDA offers 68 forex pairs, more than many alternatives. The broker's in-house platform also offers impressive execution speeds and a suite of advanced charting and analysis tools.
About OANDA US
OANDA is a popular brand offering exceptional execution, low deposit requirements and advanced charting and trading platform features. The top-rated brand has over 25 years of experience and is regulated by trusted agencies, including the NFA/CFTC. Around the clock support is available, alongside flexible contract sizes and automated trade executions.
Pros
API facilitates access to 25 years of historical data and rates from 200+ currencies
US clients accepted
Low minimum deposit for beginners
Cons
Customer support not available on the weekend
#4 - IG Group
11 popular cryptos are available, plus two crypto crosses. A crypto index is also offered, following the value of the top 10 digital currencies by market cap. All cryptos are available via CFDs.
"IG offers a superb all-round package. Beginners will appreciate the user-friendly web platform and secure trading environment while established investors will rate the 17,000+ markets and top-tier market research."

- DayTrading Review Team
Crypto Spread: Variable
Crypto Lending: No
Platforms: MT4, AutoChartist, TradingCentral
Crypto Staking: No
Minimum Deposit: $0
Regulator: FCA, ASIC, NFA, CFTC, DFSA, BaFin, MAS, FSCA
IG Group Crypto Coins
IG Group offers trading on at least 10 crypto coins: ADA, BCH, BTC, DOGE, DOT, ETH, LINK, LTC, UNI, XLM
CFD Trading
IG offers an impressive suite of 17,000+ CFD instruments. Negative balance protection ensures accounts cannot drop below zero while custom price alerts and the IG Academy enhance the trading experience.
Forex Trading
IG offers currency trading on its award-winning web platform and mobile app. Comprehensive charts and forex analysis tools are also available through ProRealTime.
Stocks Trading
IG offers 13,000+ shares, with more listed firms than most competitors. Fees are low with no commission on US stocks. Extended hours trading is also available alongside ultra-fast execution speeds of 0.014 seconds.
About IG Group
IG is an award-winning broker that has an excellent reputation globally. The brand-US offers spread betting, CFD and forex trading across a comprehensive suite of markets. IG is also multi-regulated, provides a great trading app and has 50 years experience.
Pros
Users have access to a comprehensive range of charts, market news, client sentiment data, and analysis tools
Share dealing and ISAs are available for longer term investing
IG offers great educational materials including an extensive library of training and support on how to day trade successfully
Cons
Inactivity charge
No copy trading platform
#5 - Uphold
Buy and sell 250+ crypto assets with fiat currencies or in crypto pairs using a straightforward mobile app or through Uphold's browser-based account homepage. Uphold clients can also earn up to 13% APY by staking one or more out of 32 valid tokens, or send their tokens to an external wallet.
"Uphold provides a convenient one-stop option for investors who want a quick and straightforward way to access crypto markets. It will also serve users looking for crypto staking facilities."

- DayTrading Review Team
Crypto Spread: 0.5% to 1% average
Crypto Lending: No
Platforms: Own
Crypto Staking: Yes
Minimum Deposit: $0
Regulator: FCA, FinCEN
Uphold Crypto Coins
Uphold offers trading on a large number of coins, at least 96 coins. For example: AAVE, ADA, ALCX, ALGO, API3, ATOM, AUDIO, AVAX, AXS, BAL, BAT, BCH, BTC, BTCO, CAKE, CHR, DAO, DYDX, ETH, GHST, GLMR, GODS, INH, LSK, NMR, REQ, ROOK, TRB, XRP, XYO
Stocks Trading
Speculate on large US stocks including Tesla, Amazon, Alibaba and Apple. Uphold also offers equities that will appeal to ESG investors, helping it to stand out from competitors.
About Uphold
Uphold is a cryptocurrency trading app that allows users to buy, trade and transfer digital assets including 230+ crypto tokens. The app's trading environment also allows crypto staking, trading between various company stocks, and provides users with a debit card that provides rewards and easy multi-currency payments.
Pros
Supports wallet-to-wallet crypto transfers
Useful extra features including a debit card that provides cashback on purchases and fee-free foreign currency transactions
Earn returns on dozens of tokens through crypto staking
Cons
Not as many crypto assets as the most cutting-edge exchanges
Weak regulatory oversight
Limited charting and analysis options compared to specialist exchanges and platforms
#6 - Coinmama
Buy, hold and sell 16 crypto tokens including major players like BTC and ETH and lesser-known tokens such as LRC. Use a range of fiat currencies to buy the digital assets, including USD. Cryptos are stored in third-party wallets.
"New crypto investors looking to buy and sell popular tokens like Bitcoin with fiat currency will appreciate Coinmama. We particularly rated the loyalty program as a way to reduce fees."

- DayTrading Review Team
Crypto Spread: From 2.93% to 3.90%. Express fees of 0-5.00% also apply.
Crypto Lending: No
Platforms: Own
Crypto Staking: No
Minimum Deposit: $30
Regulator: FinCEN, FINTRAC
Coinmama Crypto Coins
Coinmama offers trading on at least 9 crypto coins: BCH, BTC, DOGE, ETH, LINK, LTC, UNI, XRP, XTZ
About Coinmama
Coinmama is a popular cryptocurrency exchange that aims to provide streamlined and user-friendly cryptocurrency trading options to the retail market. Traders can buy a range of tokens via a fiat on-ramp, store their tokens in a third-party wallet and earn loyalty bonuses for trading with Coinmama. Millions of clients from over 180 countries have signed up to the firm.
Pros
Used by more than 3 million crypto investors
Straightforward to use for beginners
Loyalty bonuses with fee discounts
Cons
No iOS mobile app for iPhone and poor quality Android (APK) app
Poor selection of cryptocurrencies compared to competitors
High commissions from 2.93% for the highest tier account
#7 - Nadex
Nadex offers a limited list of cryptos with just Bitcoin and Ethereum. Traders can go long or short though with straightforward binary options contracts that mean you don't need to own the underlying token.
"Users looking to trade short-term binary options with a US-regulated broker will find a good platform in Nadex."

- DayTrading Review Team
Crypto Spread: Variable
Crypto Lending: No
Platforms: Own
Crypto Staking: No
Minimum Deposit: $250
Regulator: CFTC
Nadex Crypto Coins
Nadex offers trading on at least 2 crypto coins: BTC, ETH
Forex Trading
Speculate on 11 popular currency pairs via Knock Out contracts, call spreads and binary options. Nadex offers a wider range of timeframes than most binary options brokers, with contracts spanning from intraday to weekly.
Stocks Trading
Speculate on a handful of global indices via binary options contracts, including the S&P 500 and FTSE 100. There are low commissions and traders can see fixed payouts and risk levels before opening a trade.
About Nadex
Nadex is a renowned exchange and binary options provider, based in the US. The company is fully regulated by the CFTC and offers options, call spreads and Knock Out contracts. Nadex also has just a $1 entry or exit fee and a user-friendly platform and proprietary app.
Pros
Proprietary mobile app with good range of indicators and charting tools
US regulated exchange with excellent trust score
Free demo account for new users
Cons
Products and tools are more advanced than some alternatives
Narrow selection of cryptocurrencies to trade
No welcome bonuses or financial incentives
#8 - IQCent
IQCent offers 17 crypto assets through its own platform, including Bitcoin, Ethereum and Litecoin. Leverage on crypto CFDs is limited to 1:10 while binary options payouts vary by token but are competitive.
"IQCent will appeal to newer traders who want a platform where they can trade both binary options and CFDs with copy trading support and regular contests."

- DayTrading Review Team
Crypto Spread: Variable
Crypto Lending: No
Platforms: TradingView
Crypto Staking: No
Minimum Deposit: $250
Regulator: IFMRRC
IQCent Crypto Coins
IQCent offers trading on at least 3 crypto coins: BTC, ETH, LTC
CFD Trading
IQCent CFDs are available on forex, stocks, indices, commodities and cryptos with leverage variable by asset to a maximum of 1:500, which is higher than many alternatives. 24/7 customer support is also available to assist new users.
Forex Trading
IQCent traders can access CFDs or binary options on 40+ forex pairs, including majors, minors and exotics. CFD spreads start from 0.7 pips and binary options payouts are decent up to 95%. Trading takes place through the broker's proprietary platform with advanced analysis tools.
Stocks Trading
IQCent offers CFDs and binaries on four German stocks: Lufthansa, Deutsche, Daimler and BMW. Traders can also speculate on stock markets via seven leading indices including US30, S&P500 and FTSE100.
About IQCent
IQCent is an offshore binary options and CFD broker based in the Marshall Islands with 10+ payment methods and a low $50 starting deposit. With 100+ assets, around the clock trading and high payouts the brand is popular with aspiring traders.
Pros
Trading contests with cash prizes
24/7 customer support
$0.01 minimum stake for newer traders
Cons
Not overseen by any highly respected regulator
Poor selection of stocks with just four equities
A short period before an inactivity fee is charged
#9 - Kwakol Markets
Trade cryptos against fiat currencies, other cryptocurrencies and metals like gold. This separates the broker from many alternatives that only offer cryptos paired with the USD. High leverage up to 1:20 on cryptos is available, plus support for Expert Advisors and copy trading.
"Kwakol Markets is a good option for newer traders with a dedicated learning academy, copy trading and a choice of reliable platforms. New clients can also sign up and start trading in four straightforward steps."

- DayTrading Review Team
Crypto Spread: From 0.8 pips (Standard Account)
Crypto Lending: No
Platforms: MT4, MT5, AutoChartist
Crypto Staking: No
Minimum Deposit: $1
Regulator: ASIC, FINTRAC
Kwakol Markets Crypto Coins
Kwakol Markets offers trading on at least 6 crypto coins: BCH, BNB, BTC, ETH, LTC, XRP
CFD Trading
CFDs are available on a breath of underlying assets, including stocks, indices, commodities, forex and cryptos. High leverage up to 1:500 is available alongside a 0.01 minimum lot size and award-winning software. For the tightest spreads from 0 pips, opt for the Premium account.
Forex Trading
Kwakol Markets offers a wider range of forex pairs than most competitors, with 90+ assets available. Users get fast execution speeds through the ECN model and competitive spreads. On the negative side, not all currency pairs are available on MT4.
Stocks Trading
Trade stocks with zero commissions and ultra-fast trade executions. Clients get exposure to US, EU, Asian and Russian stock markets on both the MT4 and MT5 platforms. Stocks are available as CFDs, so users will not own the underlying shares.
About Kwakol Markets
Kwakol Markets is a Nigerian headquartered broker with strong regulatory oversight in Australia and Canada. A great selection of asset classes are available, including synthetic products that simulate realistic market activity. Clients can trade on the MT4, MT5 and cTrader platforms, as well as a copy trading solution whereby a fee is only paid on profitable trades.
Pros
MetaTrader 4 and MetaTrader 5 integration
0.01 Lot trading
High leverage up to 1:500
Cons
The only base currency is USD
Regional restrictions in certain countries
Lack of deposit and withdrawal methods
#10 - Webull
Webull offers trading on popular cryptos like Bitcoin against the US Dollar. With 35+ tokens and premium analysis tools, traders can review market trends and identify opportunities in a few taps.
"Webull is best for traders looking to buy and sell stocks on a user-friendly app with zero commissions."

- DayTrading Review Team
Crypto Spread: Floating
Crypto Lending: No
Platforms: Own
Crypto Staking: No
Minimum Deposit: $0
Regulator: SEC, FINRA
Webull Crypto Coins
Webull offers trading on a large number of coins, at least 43 coins. For example: ADA DASH, ALGO, ATOM, AVAX, BAT, BCH, BTC, CRV, DOGE, EOS, ETC, ETH, FTM, GRT, LINK, LRC, LTC, LUNA, MANA, MATIC, REM, SHIB, SISHI, SOL, TRX, UNI, XLM, XMR, XTZ, ZEC
Forex Trading
Webull offers a modest collection of 17 currencies, including majors like EUR/USD. Forex can be traded on the feature-rich investing app with real-time quotes and low spreads.
Stocks Trading
Webull offers a fantastic list of 2000+ US stocks, fractional shares, options, ETFs, OTC, and ADRs. There is no commission on stocks, ETFs, and options. Full extended trading hours is available while custom screeners and watchlists aid the decision making process.
About Webull
Webull is a US-regulated trading app that offers stocks, options, forex, cryptos, ETFs, fractional shares and more. The firm is authorized by the SEC and FINRA with a strong trust rating. Low fees, no minimum investment and generous bonuses have made the discount broker popular with online investors.
Pros
Fractional shares
No commission or inactivity fees
Promotions with free stocks
Cons
Day trading is limited for customers with less than $25,000 deposited
Sometimes sudden changes in trading conditions
High deposit and withdrawal wire fees for non-US residents