Global Stock Markets Drop Amid Covid-19 (Coronavirus) Fears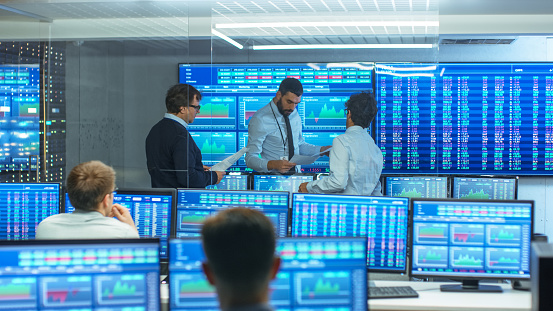 Fragile stock markets saw some of their biggest drops in recent times due to worries about coronavirus (officially now called Covid-19) causing greater economic slowdowns, although analysts feel this will be a temporary blip.
Detailed Stock Market Losses
The Dow Jones fell 1,000 points (or 3.5%) on the 24th, and the S&P 500 closed down by 3.3%.
The Nasdaq also dropped by 3.7%. These falls were matched by the FTSE 100 share index in the UK which was down by 3.3% on the day, the biggest losses since early 2016.
Italy was impacted even more dramatically as stock markets in Milan dropped by virtually 6%.
Although, this is hardly surprising as Italy has seen the worst European outbreak of coronavirus to date. Even the annual Venice Carnival was in lockdown over the weekend of 22 February.
Good News For Gold
If you were wise enough to invest in gold in the past few weeks you'll have had good results, though. Gold hit its highest prices in seven years during 24 February.
China has been worst hit by coronavirus to date, and was the country in which the condition originated.
Russ Mould, an investment director at A J Bell commented:
"There has been so much complacency in recent weeks from investors, despite clear signs that China's economy is facing a large hit and that supply chains around the world were being disrupted.
Markets initially wobbled in January but quickly bounced back, implying that investors didn't see the coronavirus as a serious threat to corporate earnings. They may now be reappraising the situation."
The Nikkei also traded poorly throughout the day, and was down by 4.5% at one point, shares did rally towards the end of trading and closed the day by drops of 3.3% in total.
Most analysts feel the fears of a global economic slowdown are exaggerated, though.
Margaret Yang, from CMC Markets, said:
"Those who expect the virus to kick off a global recession might be disappointed, as the impact is likely to be temporary. Central banks around the globe are ready to inject liquidity and cut down interest rates to cushion the headwind."