Market analysis of the Australian (ASX200) markets and the forex pair GBPJPY. Global politics continue to drive the markets for global growth, but more specific niche factors still have a significant impact. Analysts at LegacyFX explain:
S&P/ASX 200 (AUSTRALIAN200)
The S&P/ASX 200 index has rallied strongly in January 2022 helped by the strong performance of the materials sector in Australia.
The index rebounded close to its previous multiple key resistance of 7,584 where selling pressure is likely to arise.
The daily RSI indicator has reached overbought territory and a small top reversal pattern appears to be forming.
The weekly stochastic indicator has reached overbought levels also pointing to a likely decline in the short-term.
A break below minor support of 7,385 would confirm that a small top is in place which is likely to trigger a pull back in the weeks ahead.
The first potential downside target based on the breakout is 7,275, however subsequently lower levels could be reached.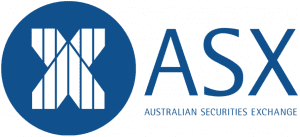 GBP/JPY
The GBP/JPY has been trading in a strong up trend since March 2022 which remains technically intact.
The pull back from the 164.53 high reversed course and over the past week the currency pair has been trading higher.
On Monday the price broke above minor resistance of 162.35 suggesting that higher levels are likely to unfold in the short-term.
The potential upside target is 164.14. Any intra-day weakness would provide a good entry point.
Recent growth figures were not as high as expected, but the numbers were still showing positive momentum, which the UK government will be grateful for, given the ongoing geopolitical issues.
While technical analysis points to an upwards trend, markets are jittery and any significant move in oil prices will have knock-on effects on many correlated markets, including forex.
Japan remains a large refiner of oil and is sensitive to price fluctuations, so JPY forex pairs tend to move alongside oil.