Despite Short-Term Pain, Vodafone Shows The Future's Bright For Telecoms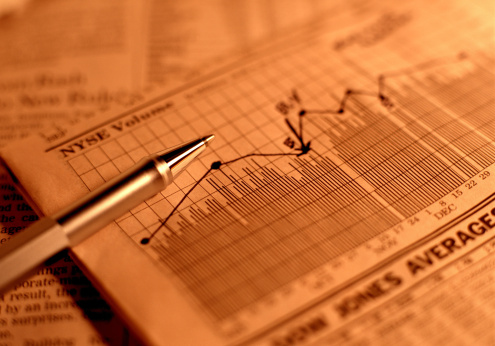 Most businesses have been hit in some way by the 2020 coronavirus pandemic. But it is a truism that in every crisis lies opportunity, and there's a big one in the communications industry, at least according to Vodafone, who published their half-year results this week.
Latest Figures
Overall, adjusted earnings before interest, taxation, depreciation and amortisation (known as EBITDA) for the global telecoms giant took a hit to the tune of just under 2 per cent.
But this was largely due to a decline in sales over the period of 2.3 per cent, most of which Vodafone says can be accounted for by the huge drop-off in roaming revenues due to COVID-19 and the consequent restrictions on international air travel.
In fact, Vodafone reckons that its non-EU roaming revenue was 70 per cent lower compared with the same period year-on-year.
Earnings
But these figures don't reflect the main headline earnings of the company – it posted a profit of €1.6 billion, against a loss last year of €1.9 billion.
Meanwhile, CEO Nick Read is bullish about his company's future – and its ambitious plans:
"The global pandemic has also shown that now, more than ever, society, governments and our customers and businesses rely on the critical connectivity services we provide," he said.
In fact, Read claimed that society now has an "insatiable demand for data" and that Vodafone can be in a place to provide that.
It's now the biggest cable and broadband provider in Europe and, in Germany alone, has 55 million mobile connections, 11 million fixed-line customers and 13 million TV subscribers.
Return On Investment?
Vodafone is also heavily investing in 5G networks, with capability in 127 cities across Europe, plus it is now the leading data and payments provider in Africa.
Such investment doesn't come cheap, though, and to deliver a return on investment for its shareholders, Vodafone knows it must become more efficient.
In fact, it aims to save €1 billion by 2023 in customer communications alone.
Achieving that sort of efficiency is now a key goal for Mr Read and his company if they are to deliver proper, sustainable returns to their shareholders.
Trade Vodafone at Plus500:

Plus500 is a leading brokerage, listed on the London Stock Exchange with 25+ million registered traders. The firm specializes in CFD trading on its intuitive, in-house platform and mobile app. Spreads are low and there are no deposit or withdrawal fees. Plus500 also has a high trust score with licenses from reputable regulators, including the FCA, ASIC and CySEC.
82% of retail CFD accounts lose money.