Best Clear Junction Brokers 2023
Clear Junction is an online payment solution designed for all manner of financial institutions. It is an emerging payment method for digital currency brokers and institutional traders, as well as banks and online merchants. This review will cover how Clear Junction works, its supporting payment networks, its measures to keep your funds safe, typical withdrawal times, the suspension from the Binance partnership and more. We have also compiled a list of top brokers accepting Clear Junction deposits below.
Clear Junction Brokers
These are the 2 best brokers that accept Clear Junction deposits and withdrawals:
#1 - Revolut
Revolut is a popular financial app that also offers trading on stocks, metals and digital currencies. The brand has over 25 million users worldwide with a choice of accounts, tools and services to suit different needs and budgets, including online investing and currency exchange.
Revolut is suitable for casual stock traders looking for an easy-to-use app with transparent fees and a low minimum investment.


- DayTrading Review Team
Instruments: Stocks, Cryptos
Regulator: FINRA, SEC
Platforms: Own
Min. Deposit: $0
Min. Trade: $1
Leverage:
Payment Methods
Revolut accepts these 8 payment methods for deposits and withdrawals:
Apple Pay
Clear Junction
Credit Card
Debit Card
Google Wallet
Mastercard
Visa
Wire Transfer
Stocks Trading
Trade thousands of shares including blue chip stocks like Apple and Microsoft. Invest from $1 with fractional stock trading.
Crypto Trading
Revolut offers 100+ tokens including Bitcoin. Buy, sell and transfer cryptos on the iOS and Android app.
Pros
Beginner-friendly mobile investing application
Secure trading environment & login protocols
Send money to 200+ countries
Cons
No margin trading
Relatively narrow product range
No advanced trading platform
#2 - Kraken
Kraken is a leading cryptocurrency exchange with a proprietary trading terminal and a list of 220+ tradeable crypto tokens. Up to 1:5 leverage is available with stable rollover fees on spot crypto trading and up to 1:50 on futures. The exchange also supports crypto staking and has an interactive NFT marketplace.
Kraken will suit traders looking for a diverse list of cryptos including Bitcoin and a good security track record.


- DayTrading Review Team
Instruments: Cryptos
Regulator: FCA, FinCEN, FINTRAC, AUSTRAC, FSA
Platforms: AlgoTrader
Min. Deposit: $10
Min. Trade: Varies upon the crypto traded
Leverage:
Payment Methods
Kraken accepts these 7 payment methods for deposits and withdrawals:
Bitcoin Payments
Clear Junction
Etana
Ethereum Payments
PayID
Silvergate Bank Transfer
Wire Transfer
Crypto Trading
Kraken is a specialized crypto exchange and supports more than 220 cryptocurrencies. These include all of the established tokens like Bitcoin as well as some altcoins. Traders can make trades on spot crypto markets with up to 1:5 leverage or on futures with up to 1:50. Fees are low and the platform is super easy to pick up.
Pros
Crypto staking
NFT marketplace and crypto staking available
Great trading platform and mobile app
Cons
Slow verification process on Pro account
Low leverage on spot trading
Slow verification times
What Is Clear Junction?
Clear Junction is a global payments solution that was established in 2016. The corporation was founded by a team of financial professionals with combined experience in payments and banking. Today, the proprietary technology powers numerous financial companies, including trading brokers, facilitating an end-to-end enhanced fund transfer payment solution. Operations are conducted from European offices within the UK, Spain and Poland. Clear Junction Ltd. is authorised and regulated by the Financial Conduct Authority (FCA).
The solution was developed to give financial organisations access to banking and payment infrastructure that may not have been as readily available. Traditional banking services are not always the best fit for some businesses, such as specialised crypto exchange firms, which is where Clear Junction steps in. The platform acts as a gateway between brokers and retail traders to access a real-time payment structure via curated payment networks. The solution supports FPS/BACS, CHAPS, Faster Payments, SEPA and Instant SEPA, depending on your country of residence.

Clear Junction services within the European Union include:
The holding of funds and directing of payments
Corresponding accounts for banks and other financial institutions
SEPA membership that enables customers unrestricted access to the EU interbank clearing system
If you want to transfer money to Clear Junction Limited you will need the SWIFT/BIC code. This is similar to a banking sort code and account number. The registered code is; CLJUGB21.
Fees
Clear Junction payments and withdrawals on the CoinJar exchange incur no charges via the Faster Payments UK network. Revolut also supports the payment method and allows account holders to add SEPA instant for no additional costs.
Kraken deposits via Clear Junction incur varying fees, depending on the payment network. Same-day settlement funding method CHAPS bank transfer has the highest applicable charges at a flat rate of £21. It is always worth checking estimated fees before opening a live trading account as these can impact your margin.
Third-party broker processing fees may apply for other exchanges and brokerage firms.
Speed
The transfer time and transaction speed of the payment network can vary. Public holidays may also impact the processing time of trading account deposits and withdrawals. Below is an overview of payment networks you may see on your trading broker's deposits page:
UK
CHAPS (Clearing House Automated Payment System) – GBP payments only, same-day settlement
BACS (Interbank Computer Bureau) – available in GBP only, processing times are up to 3 working days
Faster Payments UK – GBP payments only, transactions up to £250,000, processing time guaranteed within 2 hours
EU
SEPA Instant – EUR payments only, processing times typically within 10 seconds, transaction limits up to €100,000
SEPA (Single Euro Payments Area) – EUR payments only, processing times vary in the same way as local payments, depending on receiving jurisdiction no limits to transaction value
Global
Bank Transfers – Payout services available outside of the UK and EU including the USA and Russia, processing time varies
Kraken is a notable and established broker that uses Clear Junction network funding payments in GBP and EUR. FPS/BACS and SEPA/SEPA Instant deposit times vary up to a maximum of 3 working days via this crypto platform. CHAPS offers same working day fund processing.
Security
Clear Junction is a safe and secure payment solution. The company is licensed as an electronic money institution (EMI) by the Financial Conduct Authority (FCA). This is a well-established and highly regarded regulatory body in the financial industry. The compliant payment services should give traders peace of mind for all fund transfers, starting with rigorous onboarding procedures for partnering organisations. This includes anti-money laundering checks (AML) and know your customer (KYC) policy implementation.
Clear Junction Ltd ensures client funds are held securely at all times. Transactions are subject to high standards of data protection using advanced solutions to protect personal details like an email address or telephone number. The payment provider also holds a PCI DSS certification. Multi-factor authentication protocols are integrated into all trader interactions with the system to add an extra layer of protection.
Clear Junction Limited And Binance Partnership
In July 2021, Clear Junction Ltd made the news as it cut off payment channel ties with Binance. The decision was made following the guidance and full compliance review of the FCA. Binance services were suspended from undertaking any regulated activity in the United Kingdom. This, included an immediate stop on the processing of any deposit and withdrawal jobs at the time, in both GBP and EUR currencies, for the cryptocurrency exchange platform.
How To Make Clear Junction Deposits & Withdrawals
Look out for the Clear Junction logo on the broker's deposit page. The payment solution supports deposits and withdrawals via a range of payment networks. To make a deposit into a trading account, follow the steps below.
Login to your broker account
Navigate to the deposits and withdrawal section
Choose your account funding currency
Select your preferred Clear Junction network method
Enter the deposit amount
Check the receiving details are correct
Submit the payment
Remember, your broker or the supporting network payment provider may have minimum and maximum transfer limits. These should be specified in your broker's terms and conditions.
Follow the instructions in your trading account on how to withdraw funds, select a Clear Junction supported network for funds to be credited back to your account. You should contact your broker for any funding/withdrawal issues including frozen funds or login problems.
Pros Of Using Clear Junction For Traders
Settlements
Payments can be made immediately to a trading account or you can schedule a specific date.
Established Service
The digital payment processing platform enables traders to receive, hold and transfer funds in multiple currencies from UK and EU jurisdictions.
Virtual IBAN
Clear Junction supports digital currency exchanges and brokers like Kraken multiple virtual IBAN allocations to individual clients via API. This allows automated processing per client with minimum fuss, over time creating a smoother and faster payment solution to fund or empty your trading account.
Cons Of Using Clear Junction For Traders
Availability
Clear Junction is an established payment solution across digital currency brokers only. Look out for the company's logo when you open a live trading account. You will not currently find the payment solution on forex brokers such as AvaTrade, XM, and FXTM.
Fees
Although a relatively low-cost payment method, traders may be charged by their exchange for both deposits and withdrawals when using the Clear Junction instant settlement networks (such as SEPA Instant or FPS/BACS). Charges will vary from broker to broker but these can cut into profits.
Country Exclusions
Clear Junction is primarily available to UK and European individuals and traders. Some non-EU payments are only just coming into service, which is disappointing vs competitors Bank Frick and Monzo with global reach. This rules out many global traders being able to use the method.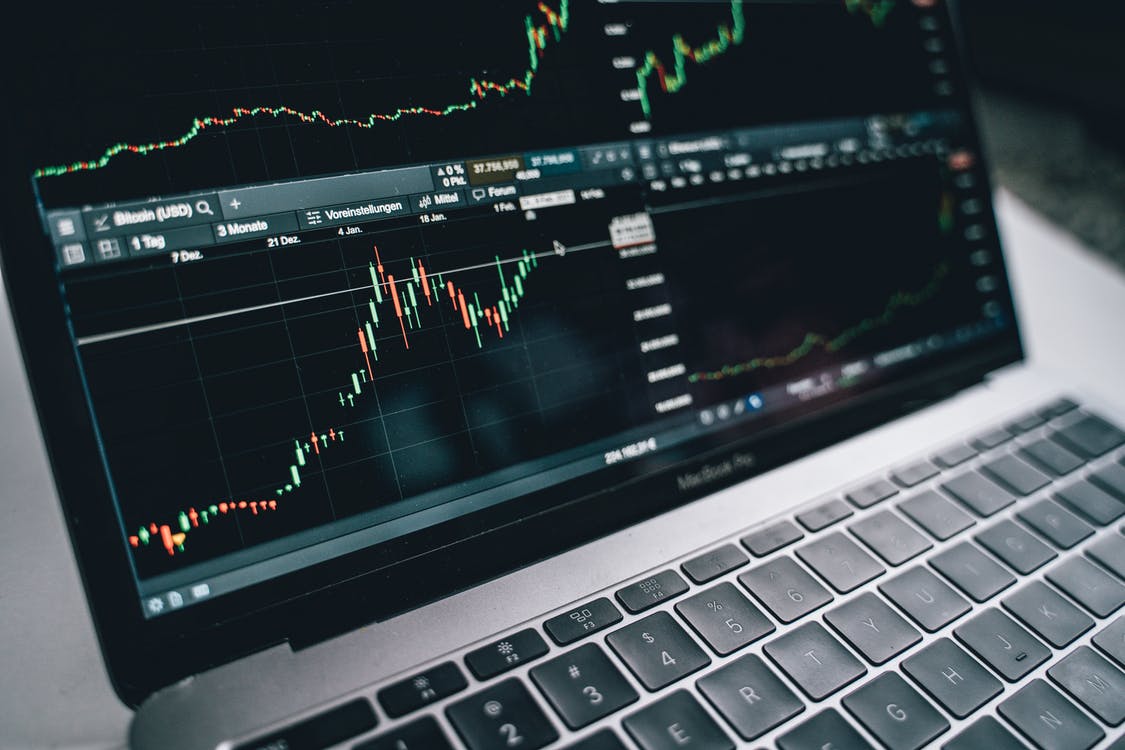 Clear Junction Verdict
Clear Junction offers a fast and secure payment solution for digital trading investors via payment networks. Regulated by the Financial Conduct Authority (FCA) with a high standard of safety protocols and risk management features, the solution is not only innovative but it is safe. Be on the lookout for exchanges that markup the system's transaction fees before depositing into a live account. To get started using Clear Junction for your trading accounts, open an account with one of these exchanges.
FAQs
Is Clear Junction Safe?
The company is licensed as an electronic money institution (EMI) by the Financial Conduct Authority (FCA). Multi-factor authentication, PCI DSS certification and industry-standard data protection are utilised. All of these factors point towards a secure payment method.
Is Clear Junction A Registered UK Company?
Yes, Clear Junction Limited is HMRC registered on Companies House since incorporation in July 2016. The organisation's VAT number is 10266827. Its holding affiliate, Clear Junction Holding Limited, is also registered on Companies House.
Does Clear Junction Limited (Ltd) Have A Customer Contact Number?
There is no Clear Junction contact phone number available, an online email contact form is given on the website. The registered address is Clear Junction Ltd, Imperial House, Kingsway, London, WC2B 6UN. Peer-to-peer trader reviews are available on Reddit, Wiki and TrustPilot.
Why Have Clear Junction Suspended Binance Deposits & Withdrawals?
The payment solution partnership between Binance and Clear Junction was stopped in July 2021 following the FCA suspension of Binance services operating from the UK. This included all account deposit and withdrawal services. This was also reflected by other payment service providers like HSBC.
What Are The Clear Junction Fees To Deposit A Trading Account?
Clear Junction transaction fees vary by broker/exchange and by the selected network. Some established corporations may cover the charges associated with the payment method. Check your broker's terms and conditions before depositing into a live trading account.