Is The Brazilian Stock Market A Golden Opportunity?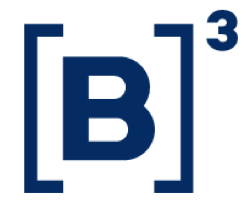 Brazilian investors have been offloading their equities for some time now, as the country experiences growing concern over a problematic fiscal policy. Brazil's Ibovespa index is down 20% since early June, making the Brazilian market the home of the worst losses in any market in 2021.
But this crash isn't bad news for everyone, with some international investors suggesting that it poses a rare opportunity to grab a bargain on the stocks. Over the past month, international buyers have spent the equivalent of $2.2 billion on Brazilian stocks.
Where Is The Brazilian Market Going?
Prices may be low on the Brazilian market, but this doesn't necessarily mean that they're a bargain.
Other equity markets around the world have risen quickly this year, despite increasing inflation and predictions of slowing economic growth. So, before investing in the Brazilian market, investors should consider why this market has taken a different path from others.
While it's true that current Brazil index prices offer great value in comparison to earnings, the upcoming presidential elections in 2022 mean this country's economic future is far from certain.
Investors looking to minimise risk in their portfolios may wish to look to more stable markets for their investments this period.
Wait And See?
If you're unafraid of the uncertainty that the upcoming presidential election brings, then investing in Brazilian stocks this quarter might seem like a good bet.
However, it's also worth wondering whether Brazil's stocks have further to fall; some analysts feel that the market's price-to-earnings ratio is thrown off by record profits of commodity producers, while others think that the instability of the Brazilian real means that stock prices can't rise until the local investors rally behind their own market.
For investors attracted by the idea of a risky play that could pay off big, Brazil may look very tempting, but it's important to keep an eye on the country's politics over the coming months for increasing volatility and unrest.
If you're looking to stay on top of the latest in stock market and finance news, read Day Trading. We're here to keep you on top of the most interesting and valuable developments in markets around the world.
(Source: )