Apple's Value Overtakes The Entire FTSE 100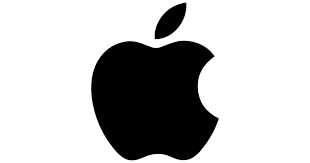 Apple has overtaken the combined value of the entire FTSE 100 index with its $2tn market value. This incredible milestone shows how the tech firm has thrived this year despite the pandemic.
FTSE 100
The FTSE 100 is an index of the UK's largest public companies by market capitalisation. Since the start of the year, the companies in the FTSE 100 have lost almost a quarter of their combined value.
The FTSE 100 includes big names such as Barclays and BT. The index is at its lowest level since May, as it is down by 1.7%. Currently, the FTSE is worth £1.5tn and is yet to recover to its pre-Covid high.
These losses are somewhat due to a stronger pound, which affects the earnings of exporters. The pound is now up 18% since March.
Among those companies who suffered the biggest losses were Rolls Royce and International Airlines Group, owner of British Airways.
US Tech Giants
It appears that UK companies cannot compete with US tech giants such as Apple, Amazon and Facebook. During lockdown, many consumers have turned to digital services while stuck at home.
Entertainment and eCommerce businesses have therefore seen growth during this period. On the other hand, many companies within the FTSE 100 are focused on aviation, hospitality and property; sectors which have been badly hit by the pandemic.
Apple Stock Split
Apple became the first US company to reach a market value of $2tn last month, and since then it has climbed even further, now valued at $2.268tn.
The iPhone maker recently announced a 4-for-1 stock split, meaning their shares are more accessible to all investors.
The split reduced their original share price of $500 to only $125.
This reduction of share cost has meant that many investors have been snapping up the offer. This isn't the first time Apple has reached huge milestones. In 2018, they become the first US company to have a value of $1tn. They will release the new iPhone 12 in the next few weeks.
Trade the Apple share price now, at Plus500.