Apple Warns It Will Fall Short Of Guidance Due To Coronavirus Supply Chain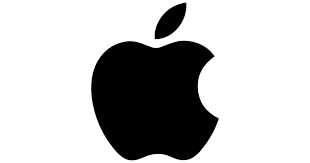 Apple warned on Monday that it will not meet its financial guidance for the second quarter, after the outbreak of the coronavirus in China has led to a dramatic cut in the production of its iPhones.
Coronavirus Latest
The fight to contain the virus out in China is continuing, and there are positive signs with the amount of new cases reported falling below 2000 for the first time this month.
Reports in the Global Times suggest that a 'dragnet style' shakeup has begun in Wuhan, where the virus broke, making sure that everyone who has been infected will be 'rounded up'.
This is expected to go on for three days and will play a big part in decreasing further impact of the virus.
Apple Issues
Apple initially suggested that it expected net sales to be between $63 and $67 billion in its second fiscal quarter, however that is no longer thought to be the case.
They did not provide a new outlook for the period when releasing the indifferent news on Monday.
Instead, it suggested that it provided a range that was wider than usual late last month, with the uncertainty around the coronavirus outbreak very much in their thinking at the time.
Demand Down
Apple has said that demand for the iPhone is down in China, purely because many of the 42 retail stores in the Asian nation are closed, or open on a reduced hours schedule, which is deeply affecting sales.
China is regarded as the third strongest market for iPhone products, just behind the USA and Europe.
Although demand is down in China, the company was keen to stress that sales have been strong outside that region, with territories such as Europe and America remaining strong and no dramatic difference from original expectations have been seen.
Apple has stated that they believe the evolving situation of the outbreak in China will allow them to release more information on its earnings and forecasts in April, but has made no secret of the fact that they expect to fall below expectations for their second quarter.