Amazon CEO Jeff Bezos Sells Off Billions In Shares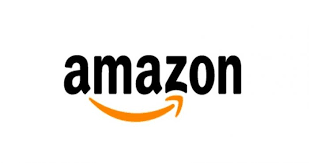 The e-commerce giant Amazon has sold over a billion dollars' worth of stock on the New York Stock Exchange, just days after the company became one of a handful to be valued at over one trillion dollars.
CEO Jeff Bezos sold over 900,000 shares in the company, worth approximately $1.84bn, and is expected to sell more shares over the coming days, leading investors to believe that Bezos is looking into the future of the company, especially now its value has increased significantly.
Global Growth
Despite a few global controversies – especially in India and in the US, where workers are questioning Amazon's workplace policies – the company has continued to go from strength to strength and it appears as though Bezos, one of the world's richest men, is hoping to continue selling shares to the highest bidder as the company grows.
Experts have suggested that, as Amazon continues to grow internationally and its share price keeps getting pushed up, shares will change hands more rapidly than ever before.
Bezos alone was responsible for 7% of the shares sold over the last 24 hours and it looks like he's capitalising on an increased share price over time.
Positive Q4
Confidence in the company has also never been higher – after a positive fourth-quarter fiscal report showed the Christmas rush had boosted Amazon to even greater heights, this valuable share has never been in more demand by investors.
Jeff is also not the only Bezos to begin quickly selling off his stock while the market remains greedy – his ex-wife MacKensie has also sold off a significant portion of her own stock interest in the business.
She sold shares worth around $400m last month to significantly reduce her stake in the company, yet official reports show she still owns about 19.5 million shares in Amazon after the sale.
However, some are warning that this could be part of a major plan by Bezos' to unveil a new side to Amazon. It's not the first time the CEO has suddenly sold off a large chunk of the company shares – he made massive sales in 2017 and 2019 in the hope of funding his space exploration programmes.