Airbnb Confirms Rumoured Stock Market Debut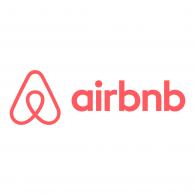 Home rental service Airbnb has this week confirmed that they will float shares on the New York Stock Exchange in 2020 after being valued by investors at over $1bn USD.
The accommodation booking platform that boasts users in 191 countries unveiled its plan to float after months of speculation by investors and would join the so-called 'unicorns' of Silicon Valley- companies valued at over $1bn.
Airbnb Profits?
The announcement comes just twenty-four hours after the company reported that its second-quarter revenue was around $1bn- though they did not mention if that meant they'd made a profit.
Many of these highly valued companies struggle to make profits due to huge operating costs, yet continue to be considered of great worth to investors.
But this announcement comes at a time when other 'unicorn' shares are giving underwhelming performances on the stock market.
Recent IPOs
Uber and Lyft, who both debuted in 2019, began as high-value stocks but have been steadily sinking in price ever since.
Similarly, WeWork, who earlier this year announced plans to float to inject some cash into the company, have put their plans on hold after their announcement only generated mild investor interest.
Many are expecting Airbnb's floating to be one of the most high profile stocks of 2020, but this does not mean it'll perform well against its Silicon Valley counterparts.
Airbnb has stated in 2017 and 2018 that they made a profit without disclosing the original figures- a place they succeed where WeWork, Uber and Lyft have all struggled in recent years.
The San Francisco based company has been operating for just over eleven years and was recently valued by experts at $31bn.
Headwinds
This announcement comes after months of controversy for the company, who are facing battles with city governments and concerned local communities about the prevalence of rental properties, most notably in New York City, Southern Europe and rural parts of the UK.
In 2017, Paris – one of the most Airbnb'd places in the world- forced all potential renters to register their homes at City Hall in a bid to decrease the number of illegal properties being advertised through the site.